Use of Call Tracking and CallRail in Online Marketing
November 1, 2022
There are several areas where pay-per-click advertising, or PPC for short, differs somewhat from SEO and related online marketing efforts, and one example is an option known as call tracking. Carried out by major companies like CallRail plus a number of other providers, call tracking is a form of marketing technology related to digital advertising that's often highly beneficial to those in this space.
At SEO Werkz, we're proud to provide a variety of not only SEO and related marketing solutions, but also PPC and other forms of paid search that can be combined with your SEO efforts for the best overall visibility. What exactly is call tracking, how does it work, and how do companies like CallRail and other call tracking providers assist some online marketing professionals? Here's a primer.
Call Tracking Basics and Types
As we noted above, call tracking is one of several forms of marketing analytics technology available on the market today. It allows agencies to measure precisely how their various digital advertising, website marketing and even offline marketing efforts are actually converting into inbound calls to the business, while also giving you insights on the quality and conversation outcome of the calls.
Generally speaking, there are two methods for call tracking today:
DNI: Short for Dynamic Number Insertion, DNI is a form of tracking that involves a piece of JavaScript code being placed onto your site. Whenever someone visits the site, this code replaces the phone number on your web pages with a trackable number that's connected to each individual visitor. This tracker captures not only the individual, but also how they found your site and the specifics of their visit. This data is then compiled into tracking analysis, helping you glean several areas of data on the people who call you.
1-to-1 Call Tracking: In this format, a variety of unique phone numbers are generated to be used for offline marketing efforts like direct mailers, ad content and more. It allows you to track calls from each of these unique numbers, giving you a look at how effective these campaigns are.
Origins of Call Tracking
In some form or another, call tracking has existed for decades – in fact, all the way back to when phones were first invented, pretty much. In fact, even something as simple as a small business owner asking his callers how they heard about the business would qualify as a basic form of call tracking.
Today, obviously, call tracking is much more complex and nuanced than this. This is because consumers often have multiple touch points with a business before they convert to sales, and giving credit to only one of these touch points would be missing important information your business could use to thrive.
Channels Utilized
Call tracking can be done in some form for numerous forms of marketing, including:
Web referrals and online directories
Organic search results
Social media pages
Microsoft and Google Ads PPC
Direct mail
TV/radio commercials
Yellow pages
Flyers, billboards, brochures
Print ads
How it Works
We mentioned the two basic types of call tracking above – here's a little more detail on how they work. The foundation of call tracking is the use of dynamic numbers and attached cookies, which track online activity and offline activity through the assigning of tracking numbers. Every phone call your business receives from one of these numbers will be forwarded to your main business line, but not before you've received several pieces of information about it. For brick-and-mortar businesses, there's also the option to set up a mainline tracking number that ensures even calls to your main business line are included in metrics.
This allows you to see which of your marketing campaigns is generating the most inbound calls, plus information about them: The caller's information and location, call transcripts and recordings, a website visitor timeline that will track every interaction between the customer and your business, and much more. There are dozens of potential actionable insights with this data once you have it, especially once it's collected over large volume across a period of weeks, months or even years.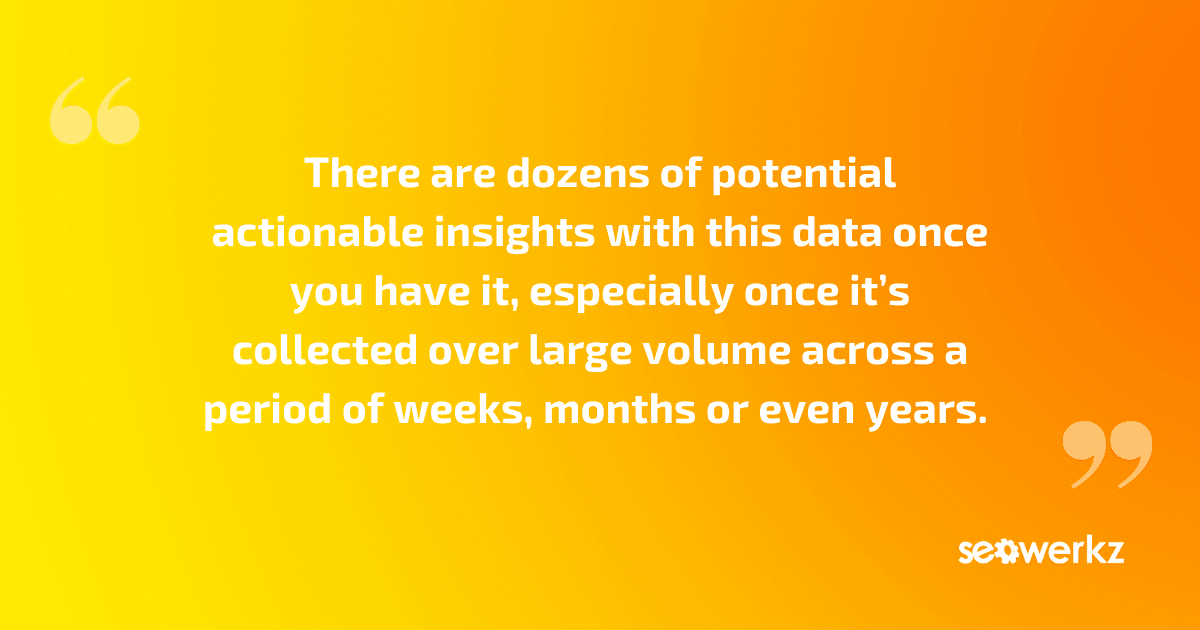 Benefits of Call Tracking and CallRail
Here are some of the basic benefits of call tracking, broken down by the type of ad campaign they're often infused into:
Digital advertising: Different phone numbers into each of your ads allows you to separate these into distinct bins. When they lead to client phone calls, you'll be able to tally up which of your ads are doing the best and promote them further – while tweaking or replacing those that aren't having as much impact.
Organic search: Call tracking isn't only for PPC – it's also for organic forms of SEO, allowing you to determine which of your landing pages are doing the best job of generating calls to the business. Once again, when you identify those that are not doing as well, they can be replaced or upgraded.
PPC advertising: A big part of PPC advertising is the use of targeted keywords to help draw in clients. Those who are optimizing keywords will be able to get far more information about how those keywords are performing in terms of phone call conversions when they use call tracking.
CallRail and other call tracking companies are the conduits that help allow this to happen, setting up basic connections and the required technology. They also assist with monitoring and related themes.
For more on call tracking, or for information on CallRail and other call tracking partners or any of our SEO efforts, speak to the staff at SEO Werkz today.