Direct Vs. Organic Traffic: Importance of SEO and Security
November 1, 2022
In part one of this two-part blog series, we went over some of the basic differences between direct and organic website traffic. These are two opposing forms of traffic within the digital marketing world, with organic search results generally serving as the more desirable for several reasons – but understanding why this is the case, and how to target these results, is often the name of the game.
At SEO Werkz, many of our white label SEO services relate directly to improving your organic search results, from local optimization themes to CRO, retargeting and numerous others. In today's part two of our series, we'll go over examples of direct traffic and how they can be converted into organic formats, plus why SEO is so vital for generating organic traffic and the importance of website security within this realm.
Examples of Direct Traffic
There are several causes of direct traffic to your site, plus simple ways you can convert some or all of this traffic into organic results:
Internal employees: If your employees visit the site, their IPs must be filtered from web analytics so they don't show up as direct traffic.
Customers: If you have a customer portal on your site, set up different views in Google Analytics to view web analytics without this traffic.
Emails: Many email clicks from Outlook or Thunderbird will not pass on referring information; this can be analyzed in the back end.
Actual direct traffic: The one type you really can't do anything about, but is also rare.
Mobile traffic: Mobile devices may have issues with de-indexing and a rise in direct traffic.
Secure to non-secure sites: Secure sites have the HTTPS code while non-secure ones use HTTP, and there are often issues with direct traffic moving from the former to the latter.
Impact of SEO on Organic Traffic
How do you improve organic traffic? By increasing your SEO quality, first and foremost. This involves developing quality content and pages, plus a list of long tail keywords used within your pages. Some other general techniques here:
Social community: As we noted in part one, many social media sources of traffic are considered organic within the SEO world. Utilize these sources well, creating relevant posts and special promotions that will drive traffic to pages.
Content quality: Create quality content, not only on your own site but also with guest posts on referral sites and on social media. In addition, be sure to check the quality and working condition of all links on your site.
Networking: You should also build a strong reputation with clients and influencers, helping promote your brand and grow organic search results.
Why Security Matters
We noted the importance of website security above. Ideally, all your pages should be under the HTTPS designation, which refers to secure sites that can be tracked properly by Google. In many cases, non-secure sites will not be tracked correctly, creating false data.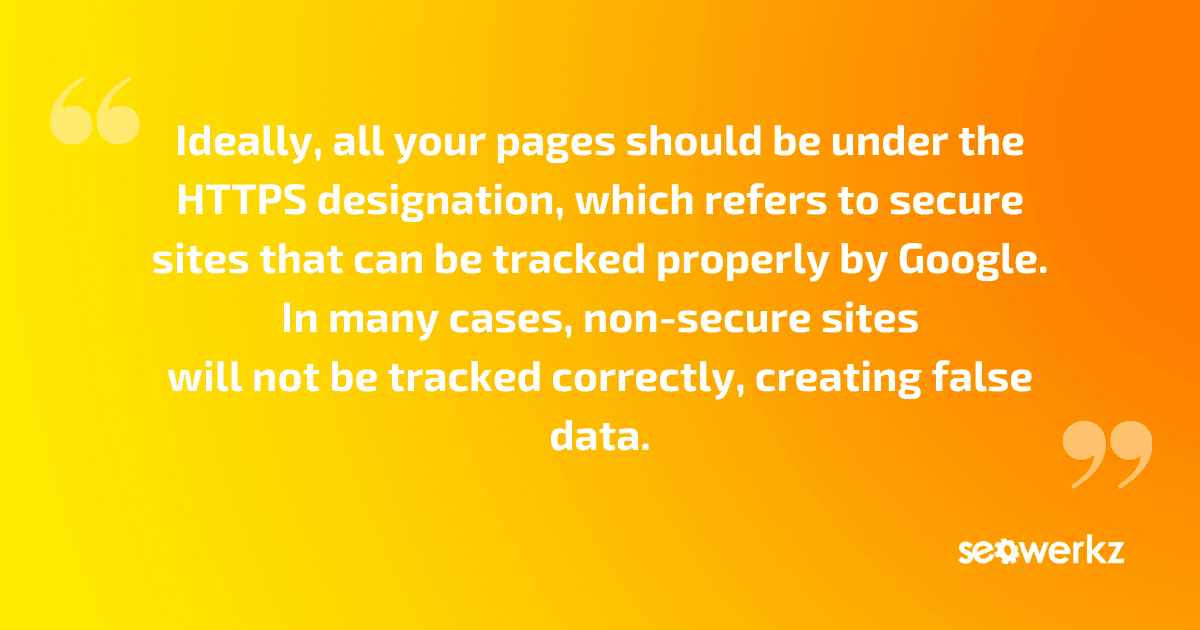 For more on the difference between organic and direct traffic, or to learn about how to maximize organic search results, speak to the staff at SEO Werkz today.