The Manifest Names SEO Werkz Among Salt Lake City's Most Reviewed Marketing Agencies
September 23, 2022
At SEO Werkz, we work to build a long-term partnership with you. Our knowledgeable account managers will work with you to understand your business's needs, then custom tailor the best strategy to maximize your investment return. For this reason, we're proud to be recognized by The Manifest among Salt Lake City's most reviewed designers.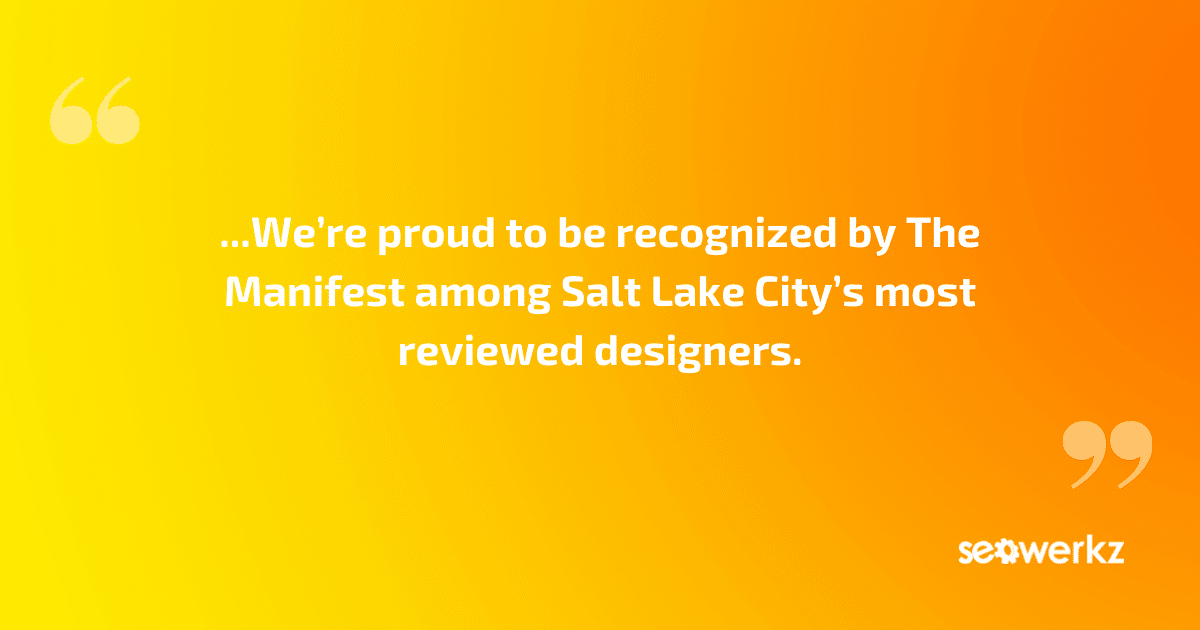 To give you a better understanding of how we got here, let's take a look at where it all began.
In 2012
Paul Staten established SEO Werkz based on three principles. Be Transparent, Get Results, and Earn Loyalty. Our goal was to show our customer's investments in our reports. Get Results boils down to following algorithm changes and ensuring we are up to date. Earning Loyalty comes when we show positive ROI and hold no long-term contracts.
In 2016
Industrial Container and Supply, one of our longstanding clients, worked with us for SEO services to get a higher Google ranking and an increased web presence. At the start of the collaboration, we discussed the goals and researched the client's market competitors. We ensure that the links remain working despite the ongoing site development.
"Whenever I have concerns, I'll call our account rep, and they'll direct me to their team. As a company, SEO Werkz is very proactive. They don't just sit back and collect their check — they keep working for what we pay them every month. " – Randon Ashby, Director of IT, Industrial Container and Supply
In 2022
The Manifest celebrates the top companies, and we're named one of Salt Lake City's leading and most reviewed marketing and design agencies. The Most Reviewed Company Award on The Manifest features the top 15 companies on each listing page that have received the most number of new reviews in the past 12 months.
Discover how SEO Werkz will get you more traffic and sales through various search marketing services. Get in touch with us today!