The Manifest Crowns SEO Werkz as One of the Most Reviewed SEO Agencies Globally
November 24, 2022
The SEO industry is cutthroat! A lot of companies are now prioritizing SEO for their digital efforts to help boost their businesses significantly. Thankfully, companies like SEO Werkz can guide you throughout the process. Our award-winning company is here to help you get started. Speaking of awards, we are delighted to announce that The Manifest has recently named us as one of the most-reviewed SEO agencies globally!
The Manifest, for those of you who don't know, is a B2B buying guide and business blog website that aspires to gather and verify the hard data, expert insights, and actionable advice that you need to build your brand and grow your business — to provide the practical business wisdom that manifests in your success.
We are excited to share this news with all of you and to celebrate this amazing milestone for our company. There are a lot of things we would like to say and people to thank, but we would like to give our clients the spotlight today! You guys have been the reason why we are able to achieve this The Manifest award. Your support has been essential to our success, and we are thankful to each and every one of you who believed in our team.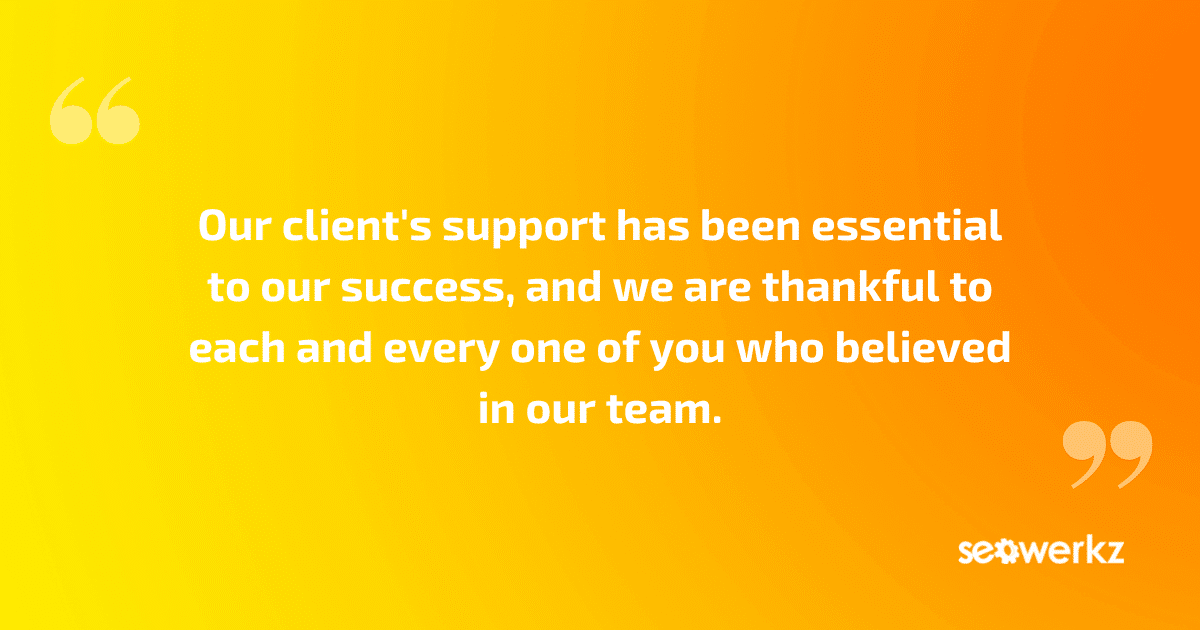 Our team puts your company in front of customers who need and want your service with our search engine optimization and digital marketing services.
Get your complete and customized internet marketing plans from us today! Rise above the competition by dropping us a line. We look forward to hearing from you.