Understanding Recent and Future Google Updates
As they do several times per year, Google released a broad core algorithm on December 3, 2020. This is a normal process for Google, which does this a few times per year, and this one had a particular impact on a few different industries.
At SEO Werkz, one of our top specialties is helping clients react and adjust to major Google algorithm updates such as this one, whether we're assisting them with local optimization, off-page services or many other SEO solutions. What have we gleaned so far from the December 2020 update we just saw, and how should you be viewing these kinds of updates in general? We'll discuss this plus another potential future update here.
December 2020 Google Update
The December update, which took effect on the third of the month, had the same goal as all Google's major updates: To close the gap between what Google considers the best result based on their Quality Rater Guidelines and which websites are actually ranking at the top of search engine result pages (SERPs).
Updates tend to affect certain industries more than others, and this one was no exception. Those most significantly impacted here have been health, real estate, and law/government areas within mobile and desktop searches; for desktop only, travel and finance categories also saw some major changes. For mobile-only, jobs/education and pets/animals sections also saw high volatility. Note that several of these sectors are in the YMYL (Your Money, Your Life) category – this proves once again that focusing on expertise, authority and trust, especially for these sites, is vital.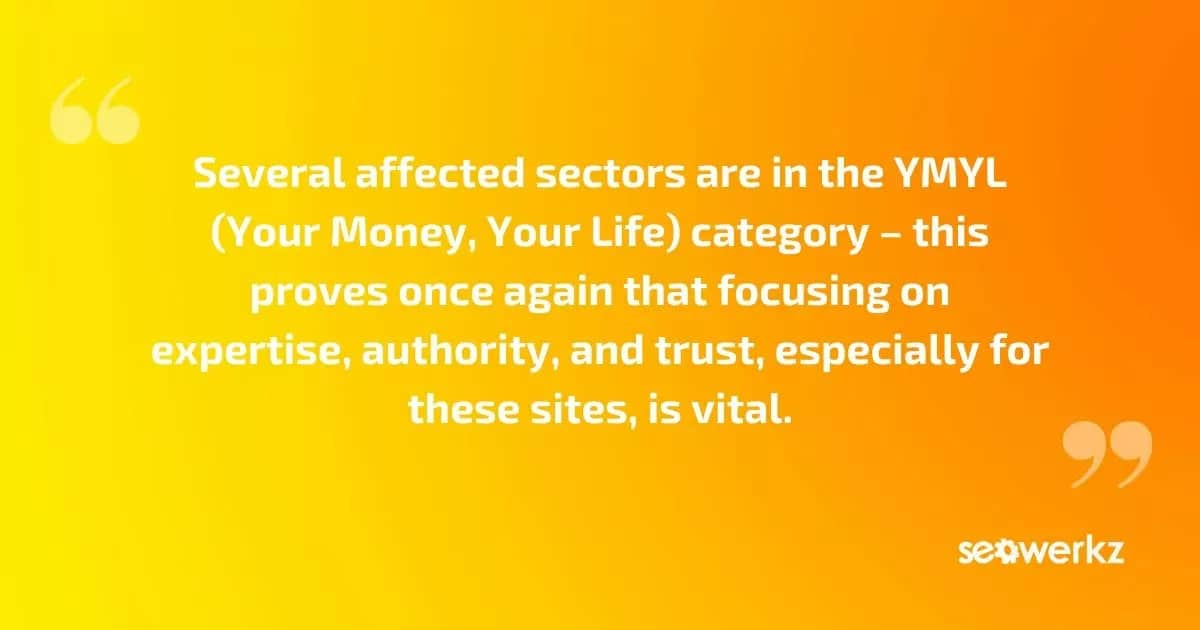 Ongoing Updates
Apart from discussing the specifics of each Google update, which we're happy to do, we also encourage our clients to think of these updates – especially major Core updates – as a continuum of events over time. This December update is just one in a large pool of updates, each of which has brought important new characteristics to the SEO world.
This is part of why it's so important to work with dedicated SEO professionals like ours. We recognize these changes for what they are: Pieces of a broader puzzle, which we're always viewing from a 10,000-foot perspective. So if the December update caused some issues for your site, don't worry – we'll not only work with you to improve any concerns, but also help you understand how these changes factor into the larger picture.
Future Updates to Note
Google also gave us a sneak peak of a new signal known as Page Experience, which they've said will launch around May 2021. This will be a new ranking factor that combines multiple smaller factors or signals into a larger one – it will be a standard factor and also a ranking factor for Top Stories on mobile.
Like with any update, we don't know exactly what the impact will be here until it rolls out. But based on what experts in the field have gleaned using the information Google has given us, it seems this could be a significant update that will use some different search approaches to make it highly scalable and flexible. It will allow for much more adjustment of scoring across various factors, using an "object-oriented" approach that could have strong results. As we noted above, the name of the game once it rolls out will be to view it in the scope of the entire Google picture, understanding how it builds off previous updates and how you can engineer your pages to be more visible.
For more on Google's recent updates, or to learn about any of our SEO services or related digital marketing solutions, speak to the staff at SEO Werkz today.