Identifying and Rectifying SEO De-Indexing Concerns, Part 2
December 20, 2019
Tracking Success Within Social Media Marketing, Part 2
January 3, 2020
With each passing year, the use of social media within online marketing becomes more and more important. These channels are used by billions of people, and they're a vital way to connect with prospective customers and showcase various marketing strategies and brand awareness solutions.
At SEO Werkz, we're here to help with all avenues of your social media marketing. We'll help you maximize every platform you're using, plus suggest alternative uses you may not have considered to help boost your engagement. One common question we get from our clients in this area: How do I measure the success I'm having through my social media marketing efforts? This two-part blog will go over everything you need to know here, from establishing a baseline for success to understanding how various metrics speak to the quality of your efforts.
How Social Media Differs from Other Advertising
For starters, it's important to recognize the ways in which social media differs from other major advertising methods. Unlike standard marketing types like TV ads, billboards, radio commercials and similar types, you are not actively pushing your brand on others – rather, you're making your brand and company part of a conversation that's visible to the public, allowing them to participate at their own discretion.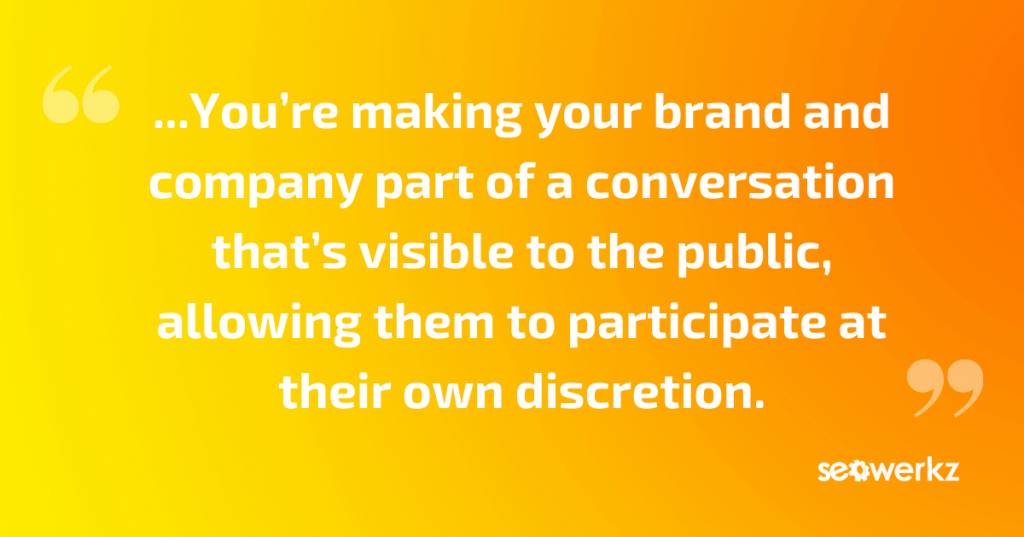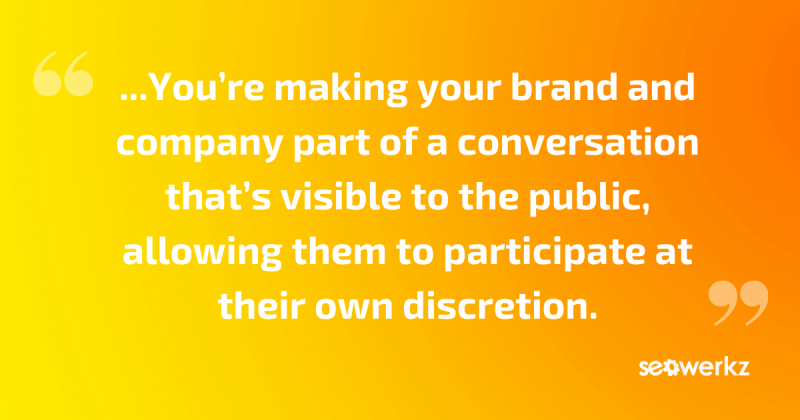 This is a great way to diversify your efforts within branding, but it also presents an issue: How do you track success? The rest of our series will go over the answers here.
Establish Goals
The first step toward understanding the success you're having: Set a baseline for what you're trying to accomplish to begin with. Are you looking to move up on search result pages and drive greater visit numbers to your website? Are you trying to boost the followers on a given social media platform? Are you gunning for an increase in sales, donations or other income?
You might even just be looking for feedback from a variety of clients on a given product or solution. Regardless, defining what you want to get out of your social media marketing is the first step to tracking whether you're succeeding.
Understanding Social Media Engagement
The first major metric to understand for social media areas is engagement, which can comprise a few different areas:
Likes: These aren't the most important area when it comes to algorithms, necessarily, but they help you get an idea of whether your followers are paying attention to your posts.
Comments: Comments are precisely the kind of conversations you're looking for when you post on social media. They allow you to directly interact with followers in numerous ways.
Shares: Shares function almost like SEO back-links, creating webs that point back to you. The more people who share posts, the wider the web becomes. There are both algorithmic and organic benefits to having your posts shared often.
In part two of this series, we'll go over other important metrics and how to access them. For more on this, or to learn about any of our SEO, PPC or other internet marketing services, speak to the staff at SEO Werkz today.
At SEO Werkz, we offer a wide array of services to our clients. We are a 'one-stop-shop' place for businesses wanting to market their company online. If you are marketing online, or need to be, we can help you. Whether it is custom website design, or wanting to develop an online marketing strategy, we will show you exactly the right path to take, utilizing the newest strategies, and always making cost conscious decisions. Tired of that old rusty website of yours, as it snails along the internet freeway? You never want to send anyone to it because it's simply embarrassing? Or has your business just evolved and you need something Incredible!? Start with a blank canvas, and let's get it done…I will work with you to lay out your thoughts and goals, and I'll bring it to life in an interactive design!